Please remember these items are one of a kind. Please order only one of each item. We will do our best to keep it updated.
Eddie Bee Swim Suit Cover
Item: G2-1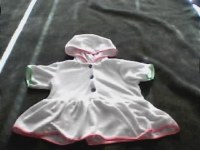 So cute and just in time for summer!
2T
Price $2.50
Adorable Floral Dress By Sears
Item: G2-2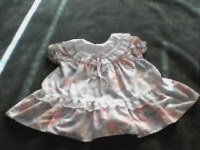 This is a nice spring dress perfect for anytime!
2T
Price $2.00
A Lil Crabby?
Item: G2-3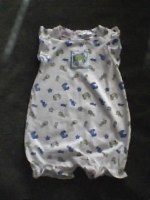 By Small Steps, An adorable 1 pc covered in crabs
24 Mon
Price $2.00
Who Else? Barbie!
Item: G2-4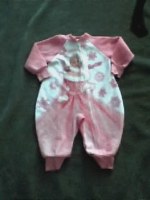 Warm 1 pc starring Barbie!
2T
Price $2.00
Lil Lady Bug by HealthTex
Item: G2-5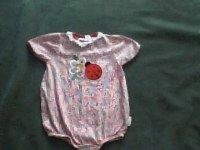 Lovely little Lady bug! This one piece is red checkered with a large lady bug in the middle.
24Months
$1.50
OLD NAVY BLOOMERS
Item: G2-6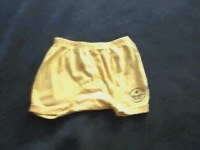 Comfy yellow bloomers sport the Old Navy logo in the lower corner
24/30 Months
$1.50
Flowers By Basic Edition
Item: G2-7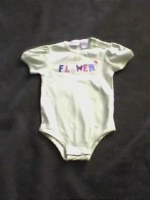 Says flowers right on it!
24 Months
$1.00


2-4T